Hello peeps! It is time for us to select who is going to rule our country for the next 4-5 years.
If you haven't registered, don't worry! Because in this upcoming General Election (GE), everyone 18 and over is automatically registered in the system.
The Nomination Day will be held on November 5, whereas Election Day will be on November 19. So if this is the first time you're going to vote and you're confused because you're not sure what to do, read this handy little guide below:
1. Go to this Link to Get Your Voting Details
You can either go to MySPR Semak website to check your voting details OR you can install MySpr Semak app on your phone, whichever you prefer. The ONLY thing you need is your IC number. All you have to do is type in your IC number in the box and type the CAPTCHA code (the prove you're not a robot thing) and VOILA! You can now see all the details (destination school, saluran, your number, the voting time and encouraged voting time).
2. Know Your Candidates
Did you know that you're only eligible to vote ONE time? For a single party and for a single candidate per election. And it is all based on where the address in your IC is. If you're wondering how to know who are the candidates that you can vote for, here's a simple guide.
Look at the highlighted words above. Remember your DUN and Parlimen codes and area. If you don't remember, you can always print it out.
Go back to the homepage of MySPRSemak and click on Semakan Calon Pilihan Raya. After that click on Pilihan Raya Umum Ke-15. Pick your state and a list of Parlimen and DUN (if applicable) will appear in a drop-down menu. Click on the one that matches your details highlighted above.
The names of the candidates plus the party they're representating will appear. Now you know who are the people and party you can vote for.
3. Know Who to Vote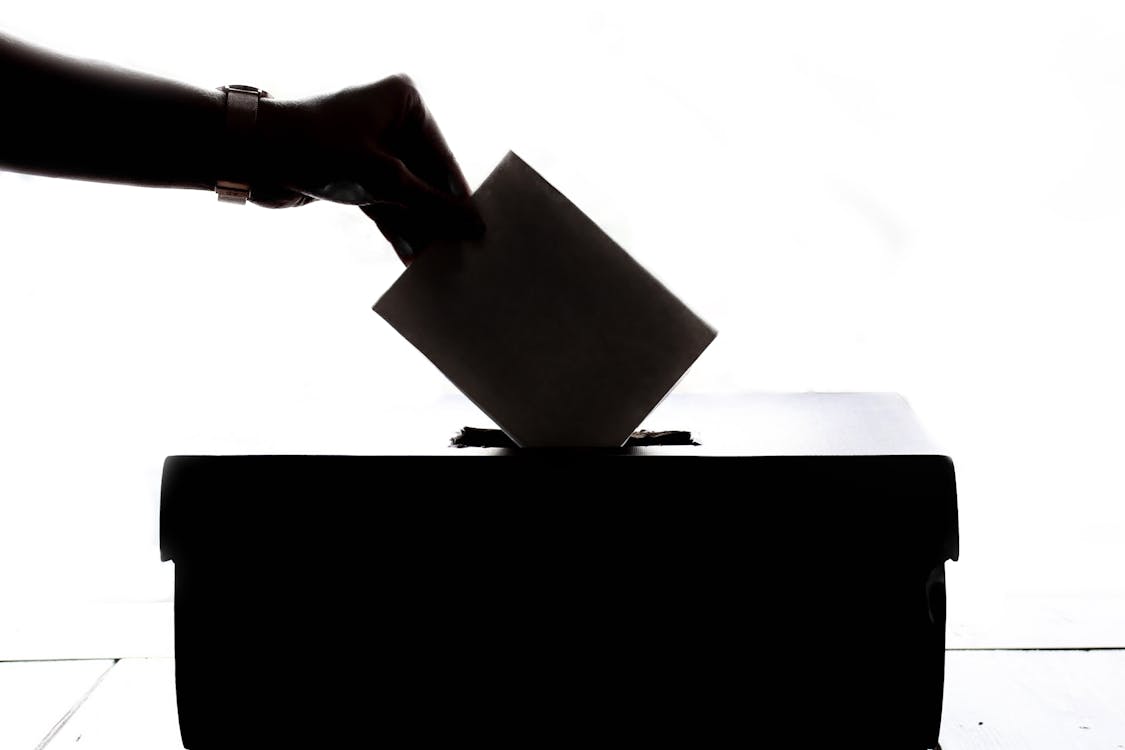 I know most young adults either don't really know much about politics or simply don't care. But hey, if you're here reading this article I know you do care. Give yourself a pat on the back.
Now that you know where to find your voting information and who your candidates are, it is time for you to know who to vote for. It is okay if you're unsure. You can do your research online on the candidates and parties or you can ask around. Observe what people are talking about. You can also ask your parents on their opinion.
Remember, you DON'T have to follow whatever people are saying. You can form your own opinion. At the end of the day, your vote is confidential and no one will know who you vote for.
4. Get to Know the Coalition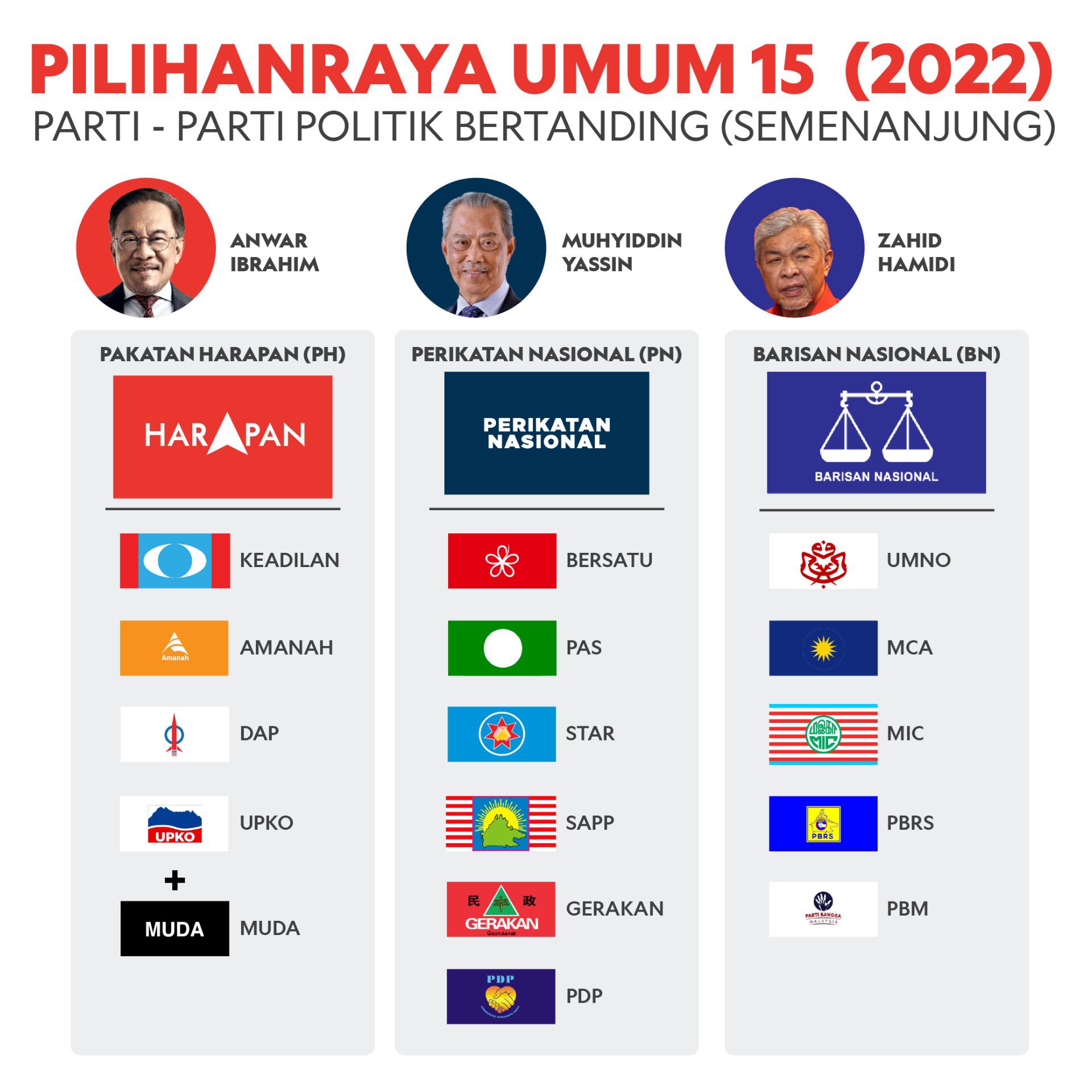 Pakatan Harapan
For more than 20 years, Pakatan Harapan (PH) has been the main force behind opposition politics in all of its forms. The alliance includes various parties, some of which have come and gone over time, similar to BN.
Parti Keadilan Rakyat (PKR or People's Justice Party) and the Democratic Action Party (DAP), however, are the two constants of the coalition. AMANAH, the National Trust Party, which promotes a kind of reformist Islam, plus Malaysian United Democratic Alliance (MUDA) led by Syed Saddiq, is added to this.
Perikatan Nasional
After Pakatan Harapan's defeat, one of Malaysia's newest political coalitions, the Perikatan Nasional, experienced what it was like to hold onto power.
Before UMNO overthrew Bersatu member and former prime minister Muhyiddin Yassin, he held that position.
Barisan Nasional
A coalition of political parties known as BN, first known as The Alliance and subsequently as BN today, controlled Malaysia for more than 60 years.
In keeping with Malaysia's distinctive approach to racial and ethnic politics, they are made up of various parties, although there are only three major ones; UMNO, MCA and MIC.
5. Don't Reveal Who You're Voting for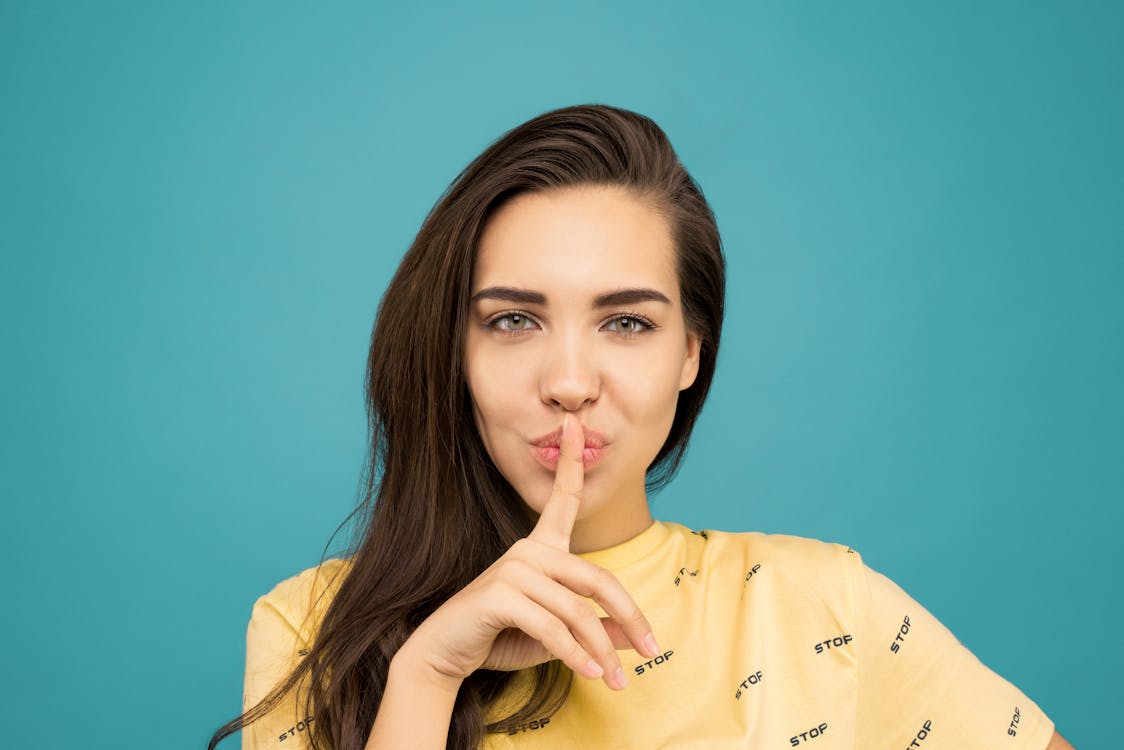 Politics can divide people and sometimes can be the reason people stop talking to each other. It is probably okay to tell your family and closest friends if they ask but don't ever openly support a political party outside of your home. For example, wearing a political party t-shirt to work. That's a huge NO because your superior or manager may have a different opinion than you.
Recap on The Steps to Vote in GE15:
Go to this Link to Get Your Voting Details
Know Your Candidates
Know Who to Vote for
Get to Know the Coalition
Don't Reveal Who You're Voting for