Looking for the perfect mattress for your good night rest can be stressful but it doesn't have to be because we have saved you the trouble by listing some of the best mattresses in Malaysia!
There is a mattress for everyone in this article no matter your budget. Get ready to sleep like a snorlax!
1. Sonno Original
With Sonno, you get the unparalleled support of a firm mattress with the sumptuous comfort of a medium-firm pillow top. Sonno's combination of five-star layers and materials allows the mattress to both contour and support your entire body. On a firmness scale of 1 to 10, where 1 is very soft and 10 is very hard, Sonno is a 6-7.
Zero motion transfer
Dust mite resistant
No springs attached
100-night trial
Free shipping
10-year warranty
Sizes:
Single: RM1,699.00
Super single: RM1,999.00
Queen: RM2,499.00
King: RM2,999.00
Website: https://www.sleepsonno.com/
2. The Joey
The founder of Joey started Joey Mattress to create an alternative stress-free mattress-shopping experience with online-only business model.
They deliver directly to you, so you can sit back, relax and wait for your mattress to be delivered to your doorstep!
Characteristics
Next Day Delivery within Klang Valley
99 Nights In Home Trial
Worry-Free Returns Nationwide¹
Zero Motion Transfer Technology
Proprietary in-house blend
Breathable micro-cell foam structure
Medium-firmness
Manufactured without the use of harmful chemicals, heavy metals, or ozone depleters
10-Year Warranty
Sizes
Single: RM1,350.00
Super single: RM1,695.00
Queen: RM2,095.00
King: RM2,595.00
Website: https://joeymattress.com/
3. Mlily IGLOO (NanoCool™)
The IGLOO cooling hybrid is one of our most popular and best-selling mattresses. It has a medium-plush feel that actively adapts to the contours of every individual, providing pressure relief to side sleepers. The Cooling Knit Fabric Cover and Gel AuroFusion Memory Foam layer promote airflow and a cooler sleep all night
Quality Control
Made without ozone depleters and maintain CertiPUR-US Safety Standards
Relieve pressure
Disperse body pressure
Consistent back support
10 years quality assurance
Sizes
Super single: RM1,199.00
Queen: check website when restocked
King: RM1,999.00
Website: https://mlily-malaysia.sitegiant.co/
4. Naturenite Identity 80
An exquisite latex mattress target for firmer choice which is great for back support. Design with a comfortable bounce from Natural Latex added with a firm Duramax Hd foam base, gives a very comfortable bounce & contouring alignment. Elevate your sleep with 100% natural latex that provides you with an excellent comfort & healthy sleep
Gentle firm
Slightly firmer than hepta option
Design for greater support
Excellent pressure relief and body contouring feature
Ideal for elderly or sleepers with backache
10 Year pro-rated warranty + 45 days risk free trial for this product

Sizes
Single: RM2,357.00
Super single: RM2,588.00
Queen: RM3,569.00
King: RM4,209.00
Website: https://naturenite.com
5. Napure Cloud Deluxe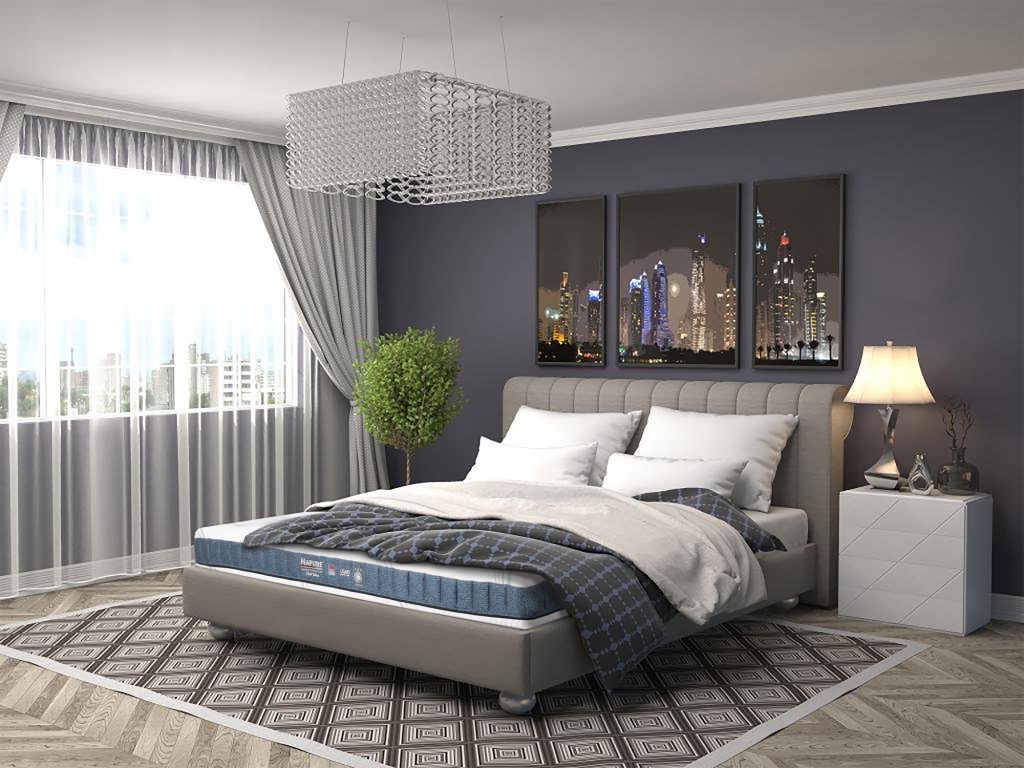 Napure Cloud series of mattresses is made of Napure 7 zone 100% natural latex. This series is specially designed with a covering material that provides you with a hygienic and green sleep environment. The superior ergonomic support from Napure latex conforms to your body posture and provides you therapeutic support. This series comes in different hardness and thickness to suit individual preferences.
Pressure Relieving Visco Elastic Foam.
7 Zone Back-Care Napure Latex.
Extra Firm Latex Edge Box.
Anti-Static Ticking (Release Static Current)
10 years warranty
Sizes
Single: RM4,829.00
Super single: RM5,449.00
Queen: RM6,229.00
King: RM7,789.00
Website: https://www.napure.com/
6. Dreamland Chiro Perfect 1
Co-designed and endorsed by practicing chiropractors, Preferred Chiro Perfect 1 are designed with a low-profile pocket spring layer on the Miracoil™ Spring System (the world's most advanced spring system) to provide the ultimate care and comfort for your back as you sleep the night away.
Low profile Pocket Spring on Miracoil™ Spring System.
Minimal partner disturbance.
Increased spinal support & comfort.
Fabric treated with Anti-Bedbug, Anti-Mosquito & Anti-Bacteria properties.
10 Year Warranty
Sizes
Single: RM3,199.00
Super single: RM3,499.00
Queen: RM4,499.00
King: RM5,199.00
Website: http://www.dreamland.com.my/
7. Dr. Alstone Signature
Designed for those that require unparalleled comfort, luxury, support alongside the added "Cooler Extreme®" technology to regulate body temperature as you sleep; The Signature is the culmination of Dr.Alstone®'s years of research, experience and integration of cutting edge technology into mattress designs. They are now able to unveil their flagship model that delivers to users the ultimate sleeping experience. Rest easy with your new purchase as Dr.Alstone® provides a 100 days trial period to ensure that all users of The Signature are satisfied ones.
Zero Disturbance
Anti-Dust Mite
Anti-Bacterial
Turn Free
Cold fabric
Temperature control
Firmer support
Breathability
Sizes
Single: RM1,599.00
Super single: RM1,899.00
Queen: RM2,399.00
King: RM2,799.00
Website: https://dralstone.com/
Recap of Top 7 Mattresses in Malaysia – Sleep Like a Snorlax!
Sonno Original
The Joey
Mlily IGLOO
Naturenite Identity 80
Napure Cloud Deluxe
Dreamland Chiro Perfect 1
Dr. Alstone Signature