If you're new to TikTok or just wants to check out the top Tiktok influencers in Malaysia, this is the list for you!
We made sure to cater to every interest. If you're a foodie, there's a suitable Tiktok account for you to follow. If you like animals, there's an account for you. If you like makeup, there's an account for you.
Here's 24local's own Tiktok where we share food reviews, interesting places to visit, and other fun things to do!
Without further ado, let's check out the list.
1. Ceddy
Hotel? Trivago.
Food? Ceddy.
Ceddy calls himself the CEO of Makan Makan because if you're a Malaysian and a foodie but doesn't know who he is, I will throw my nasi lemak at you. Just kidding. But please DO NOT think that is the only thing he's made a name for himself for. Because that might land you on his bad list. Trust me, you do not want to get on Ceddy's bad side. Just ask US Pizza!
Ceddy is also a streamer and a Twitch affiliate. Recently, Ceddy was also invited to witness the launch of Bonia's grand opening.
2. Ivor Xian Z
Ivor is known for "trying things so you don't have to".
If you don't get what that means, basically Ivor is the girl who spends her money going to places and paying for experiences so us pokai (broke) people don't have to. But we get to see how its like on her TikTok without having to pay for it ourselves. If you like what you see, you can always go and enjoy it yourself.
Thank you for your service, Ivor.
3. Ryan Howlett
Now Ryan is not a Malaysian. He's British. Just like Mark O'Dea (another social media influencer), Ryan has made a name for himself, especially on TikTok. Ryan's TikTok started going viral when he posted videos comparing British and Malaysian things on his account.
And when the floods hit, Ryan was one of the good souls who went to help the flood victims.
4. Azroy Manaf
If your first reaction reading his name is: Who? You and me both. That's because Azroy is not the star of his TikTok videos. His lambs are. More affectionately and well known as: KambingYangAneh (Weird Lamb).
Azroy posts almost everyday, showcasing his weird lambs antics. It's really funny because he usually accompanies his videos with his funny commentary in the background.
5. BFM Radio
I bet this is an "influencer" you did not see coming. But this could be the most educational and most beneficial account for you to follow in this list.
The account is handled by a few people. I was surprised to know they have a TikTok profile at all, so I checked it out and I quite like the content. I hope you will too.
6. Dr. Salehatul Khuzaimah
Dr. Salehatul is one of my favourite Tik-Toker. This is because she not only uses her account to showcase her work, she also uses it to create awareness and educate her viewers.
If you're an animal-lover I'm sure you will love her content.
7. Andrew Soh
Before he started regularly posting videos on TikTok, Andrew was well-known as the "face" of MGAG. He was featured in almost every MGAG videos. I assumed he has left MGAG and is currently not attached to any companies at the moment.
His videos on TikTok are mainly relatable content or just for laughs gags.
8. Asad Motawh
Asad is a singer-songwriter from Selangor. His first single, Senyum, was released in 2017. Its lyrics are a mix of Malay and English.
Nowadays Asad focuses more on content creation, constantly updating his Instagram and TikTok.
9. Lucas Lau
Lucas is known for his K-pop transformation videos. He would use props to set up the background before applying make-up on his face to create the K-pop look.
If you're a K-pop fan you should give Lucas a follow.
10. Eric Lofstedt
If you've seen the video of Spider-Man roaming around in Sunway Pyramid entertaining people then you've seen Eric in action. Eric is very athletic, he does martial arts such as Wushu and tricking.
He's also the Head Musketeer in Disney+ Club Mickey Mouse.
11. Fiqrie
Fiqrie is a man of many talents. He first ventured into show biz as a Hot FM deejay. He later joined Red FM but is now working as a host and content creator.
Fiqrie is fluent in both English and Malay and is often the emcee for big events and the ambassador of big brands such as Uniqlo, Timberland, Kyochon and many others.
12. Mark O'dea
British-born content creator Mark currently resides in Malaysia. He first came to Malaysia with The London Boys, a UK boy band. He saw the opportunity to work in Malaysia and has never looked back since.
Mark was an 8TV Quickie host, starred as Mr. James Blond in Oh My English, a popular comedy series of an English-learning class. He is famous for his k-pop misheard lyrics videos and popular song parodies.
13. Elizabeth Tan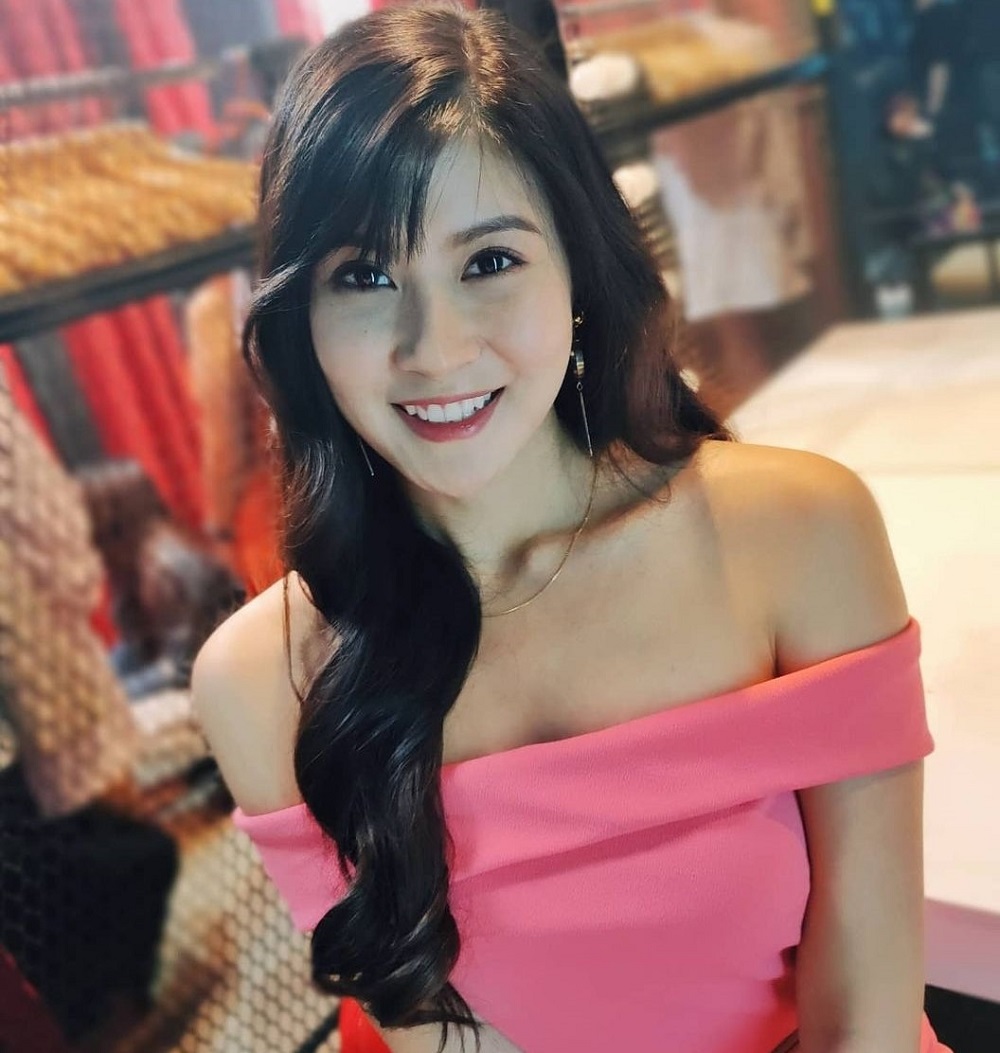 Elizabeth is a model, singer and actress. She became publicly known for her song titled "Knock Knock", released in 2014. Before releasing her own single, Elizabeth, better known as "Lizzy", to her fans, used to upload covers of herself singing Malay songs on YouTube.
Elizabeth recently got wed last year and broke her fans' hearts. Newlywed or not, Elizabeth still constantly updates her instagram and TikTok.
14. Sean Lee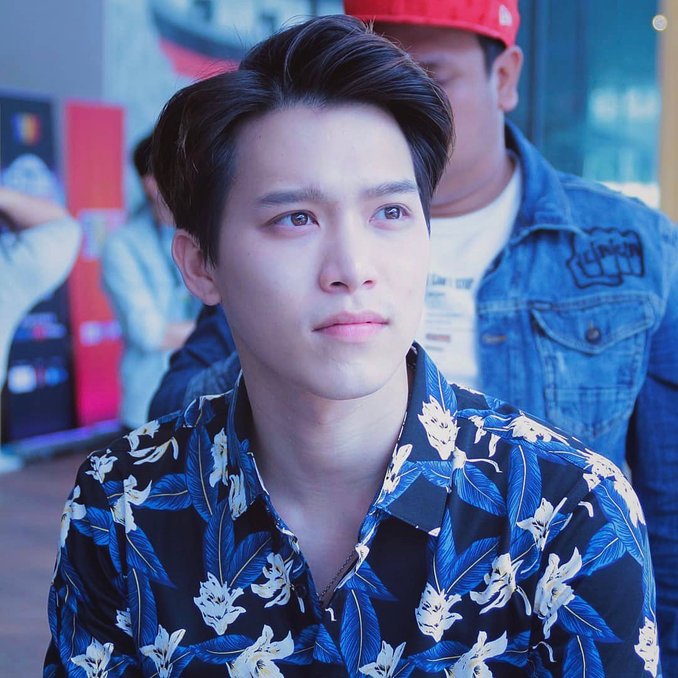 Sean started becoming a content creator by uploading videos on YouTube. Now, Sean is an actor and host for Malay programmes.
Besides the entertainment industry, Sean is also involved in business. He runs a cafe called Kafe Atap Rooftop in Sunway, Selangor.
15. Janna Nick
A list about TikTok won't be complete without mentioning Janna Nick. This is because her song, Gatal, is currently on TikTok's top charts in Malaysia and globally.
She became active in the acting field by playing a supporting character in the telefilm Cinta Vlog (2012) and became widely known through her role as Nur Jannah in the critically acclaimed primetime drama series, Syurga Nur.
16. Alvin Chong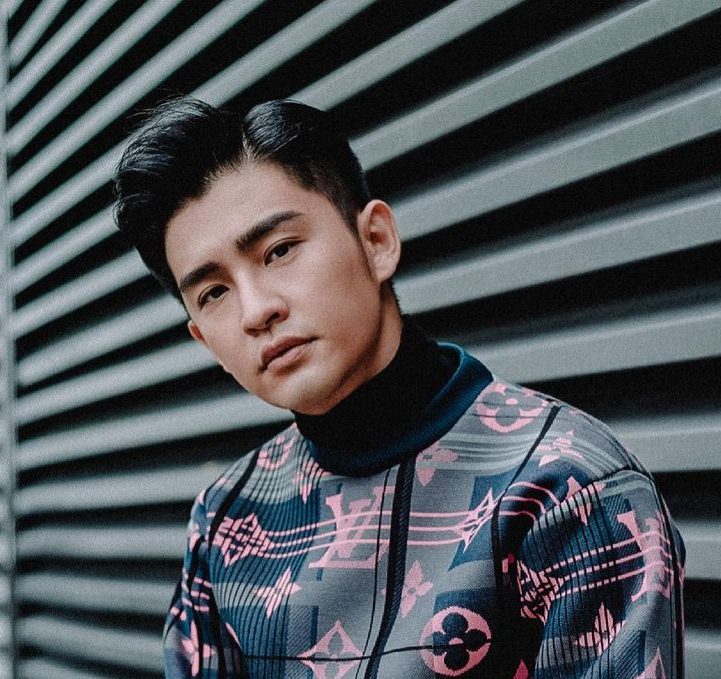 Alvin Chong is one of the few Malaysian Chinese who managed to break through into the Malay entertainment industry.
His talent was unearthed from the Astro Star Quest (ASQ) singing reality show. Alvin is currently a singer under the 360 ​​company owned by Universal Music Malaysia.
17. Mathan Edward
Due to Covid, Mathan couldn't return to his culinary job in Singapore so he turned to posting videos on TikTok, becoming a hit among netizens eager to witness his cooking skills on video.
Right now, Mathan, who goes by the TikTok handle @mathanedward, has racked up more than 4 million likes as of now on his #rowdychef cooking channel.
18. Anissa Jailani
Anissa, better known as Cik Nis, was born deaf. She faced many difficulties as she was growing up. To communicate with others, she would usually use a note and write down what she wants to convey.
Anissa now uses her TikTok to teach others sign language. Give Anissa a follow and learn sign language with her now!
19. Mia Sara Shauki
If her last name Shauki seems familiar to you, that's because Mia's dad is none other than Afdlin Shauki, Malaysia's famous actor and director.
Mia's pronouns are… ANYTHING, as stated in his/her/their TikTok profile. Mia's passion is cosplaying, as seen on their TikTok. You can expect to see them at almost every anime convention in KL or Selangor.
20. Ash Edward
Ashyy Edward was a YouTuber first before jumping into the TikTok bandwagon. Ash talks about all things beauty related. So you can expect a lot of makeup videos, fashion ideas, DIYs and others.
Ash also love to vlog, so if you like to see those things, give her a follow.
21. Kristin Tan
Here's another one for you foodies. But instead of reviewing food (like Ceddy), Kristin makes them and posts it on her TikTok and YouTube channel.
Kristin learned how to cook at the age of 16, during the pandemic. As a vegan, Kristin tries to recreate her favourite Malaysian dishes by giving them a vegan spin. If that sounds like something you're interested in, give Kristin a follow!
22. Dr Ben Gee
We already featured a vet, so now's the time for a dentist. Dr Ben Gee is currently the most famous dentist in Malaysia. He entertains viewers with dental-related content and would sometimes break into a dance or two.
With 4.1million followers, Dr Ben Gee's TikTok is doing so well that he receives an award from TikTok Malaysia!
23. Stella Kelbert
Stella migrated to Malaysia from Russia at the age of 13 with her family. With her Barbie-doll looks, Shella is often dubbed as Malaysia's Cinderella.
Her TikTok account has got 1.4 million followers and 7 million likes. She occasionally participates in dancing challenges, and OOTD videos on her account.
24. Shahrizal Redwan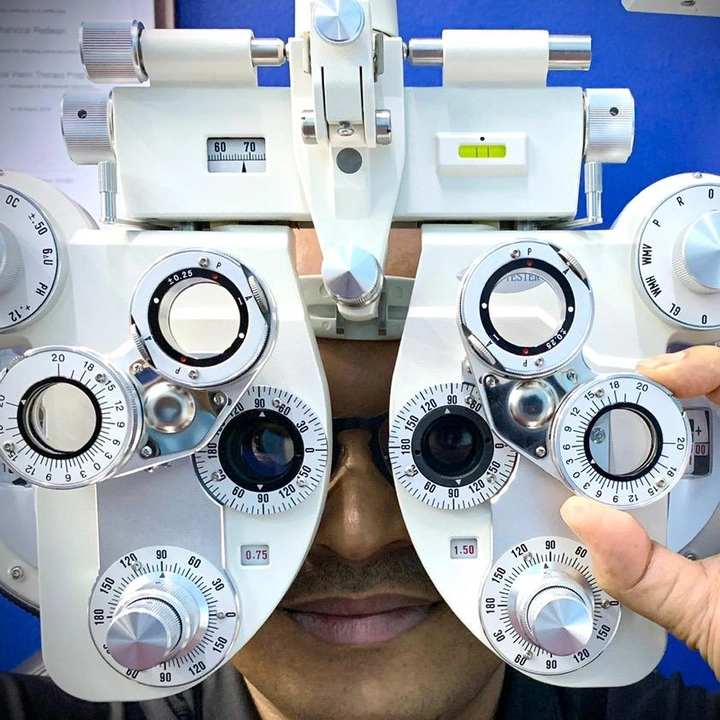 Now this is for us half-blind people. Or if you just want to learn how to better your eyesight, feel free to give optometrist Shahrizal a follow cause he shares tips on how to prevent tired eyes and etc.
Let us all learn how to treat our eyes better one video at a time!
25. FitPie
FitPie mainly shares information related to fitness, weight loss, health preservation, beauty and so on. They are 3 major platforms that they use; Instagram, Facebook and TikTok.
Follow FitPie to for healthy recipes and start your journey to getting a fitter you.
26. Khairul Aming
"Hey wassup guyssss"
If you're Malaysian and love cooking at home, you've definitely heard that phrase somewhere on the Internet before. Originating from Kelantan, Khairul Aming has been making recipe videos since 2016 and has risen to fame over the years. He's best known for his super easy and beginner-friendly recipes. If you wanna learn to cook, following him is a great starting point!
He is now a successful content creator and entrepreneur, with his company's Sambal Nyet being sold out every single time.
27. Joanna Joseph
The 25-year-old model and actress has been creating content since she was 18. As an advocate for body positivity, Joanna founded Live To Inspire, an organisation that conducts modelling classes as well as self-esteem coaching.
Joanna continues to create content, with her TikTok videos being a little bit of everything including sharing experiences at cafes/restaurants, fitness content, and even exploring haunted places!
28. Narresh Paramanathan
Narresh is an influencer who is well-known in the local online fitness community. He is infamous for his direct, no-nonsense content.
Whether you are a beginner lifter or an advanced fitness freak, this is definitely the guy to follow if you are looking for science-based fitness content that is easy to understand. He often shares workout tips and also debunks fitness myths. Interesting stuff!
29. Dr. Ingky
Dr. Ingky is a Malaysian Dermatologist who is extremely generous with his knowledge. He actively makes and uploads content on his TikTok account, consisting of skincare tips, advice, and addressing skin concerns.
He even often conducts weekly FREE live consultations on his Facebook and Instagram accounts.
30. Nur Aisyah
Nur Aisyah or better known as Cupcake Aisyah initially began vlogging on Youtube as a child in 2011. She quickly gained fame through her channel and is now one of the biggest influencers in Malaysia.
Presently she also actively posts content on her TikTok account, which is mostly dancing videos, glimpses of her daily life, as well as collaboration videos with various brands.
Recap of The Top TikTok Influencers in Malaysia
Ceddy
Ivor Xian Z
Ryan Howlett
Azroy Manaf
BFM Radio
Dr. Salehatul Khuzaimah
Andrew Soh
Asad Motawh
Lucas Lau
Eric Lofstedt
Fiqrie
Mark O'dea
Elizabeth Tan
Sean Lee
Janna Nick
Alvin Chong
Mathan Edward
Anissa Jalaini
Mia Sara Shauki
Ash Edward
Kristin Tan
Dr Ben Gee
Stella Kelbert
Shahrizal Redwan
FitPie
Khairul Aming
Joanna Joseph
Narresh Paramanathan
Dr. Ingky
Nur Aisyah (Cupcake Aisyah)