Among the places to visit in Malaysia, Kuala Lumpur (KL) is one of the most ideal places to visit 😎
Shielded by mountainous valleys in several directions, KL is relatively cooler as compared to other states in Malaysia.
Here is a list of things to do in KL from morning till night.
1. Check out the Market at Chinatown
Chinatown is also a well-known bargain hunter's paradise, a place where you can find all sorts of stuff from Chinese herbs to imitation goods.
At night, its main market area, Petaling Street, transforms into a lively and vibrant night market, filled with hundreds of stalls offering all kinds of goods at dirt-cheap prices, and the best thing is, the prices can be brought ever lower 😂 as haggling is the way of life here.
2. Visit Batu Caves
Surprisingly, most KL-ites haven't been to Batu Caves before. I think the amount of stairs could be the reason why. Personally I've been there a few times. But that was before the repainting of the stairs, which looks GREAT now!
3. Take the Hop-On Hop-Off Bus
Now this is something I take out of my own bucket list. Still haven't had the chance to experience it yet, but hopefully soon *fingers crossed*.
On the website you'll see that they offer 24 and 48 hours rides.
4. Visit KL Menara Tower
KL TOWER is the seventh tallest telecommunication tower in the world and the tallest in Southeast Asia. Standing at 421m and located in the heart of Kuala Lumpur, the capital city of Malaysia, we offer a unique blend of Cultural, Adventure and Nature experience not found anywhere else in the world.
For those seeking Adventure and adrenaline-rush activities, KL Tower is known as the World Basejump Centre.
The Tower has hosted the longest-running urban BASE (Building, Antenna, Span, Earth) event since 1999 and it is now the largest event of its kind in the world.
If that is too extreme for you, experience breathtaking views of Kuala Lumpur skyline at 276m above ground at the comfort of our Observation Deck.
5. Buy Groceries at Wet Market Pudu
Pudu Wet Market is Kuala Lumpur's largest wet (produce) market. A one-stop-destination to buy a variety of fruits, vegetables, fish and meat, this market is at its frantic best if you visit early in the morning.
With very narrow spaces between the stalls. Making your way through this market is a task in itself.
A visit to this market will get you accustomed to the local lifestyle of Kuala Lumpur.
6. Visit Aquaria KLCC
Located below the Kuala Lumpur Convention Centre, Aquaria showcases more than 5,000 aquatic and terrestrial creatures. It's the top aquarium attraction in South East Asia for good reason.
Make sure to take a walk through the 90-meter transparent tunnel walkway when you go there. It's like a tiny ocean exhibiting over 7 different species of sharks, giant stingrays, turtles, and other fishes. It makes you feel like you're entering a whole different world!
7. Hike Bukit Tabur
Some people warned how dangerous it was and claimed it took 4-5 hours to complete, while others say it was a moderate hour-long hike.
There are reports saying you need a permit to hike and sections of the trails being closed. If you love hiking, the Bukit Tabur challenge is for you.
8. Walk the hanging bridges of KL Forest Eco Park
Located in Bukit Nanas Forest, the Eco Park was created to preserve the natural surroundings and forest in the center of Kuala Lumpur.
It's like walking through a jungle in the middle of the city. The entire park is connected by 200 meters of walking bridges hanging among the trees, and it's quite the adventure.
Visiting the canopy walk is a great way to "get away" from the city, while never really leaving.
9. Check out the Petronas Towers
These iconic towers are the symbol of Kuala Lumpur and are fun to see in person. The best views are in the KLCC park and at the base of the towers. In my opinion, they are far more picturesque at night when lit up. But if you have the time, go during the day too so you can compare for yourself.
The Petronas Towers are one of the most Instagramable spots in Kuala Lumpur, so be sure to bring your camera.
10. Dine in the Dark
Nestled in the heart of Kuala Lumpur's busy entertainment street, Changkat Bukit Bintang, Dining In The Dark KL is a unique restaurant that promises some very one-of-its-kind dining experience.
With the sense of sight taking the back seat, diners are given the opportunity to appreciate their food using all their other senses.
The food in this best restaurant in Kuala Lumpur, Malaysia are carefully curated to give diners a fulfilling experience.
Great attention is given to the texture, aroma and taste of the food so that diners can explore every aspect of their senses – except for their sight, of course!
11. Visit Central Market
If you like markets, this one is big and located in the center of town. It is more of a tourist market than anything, but still fun to check out.
12. Take a Batik-Making Workshop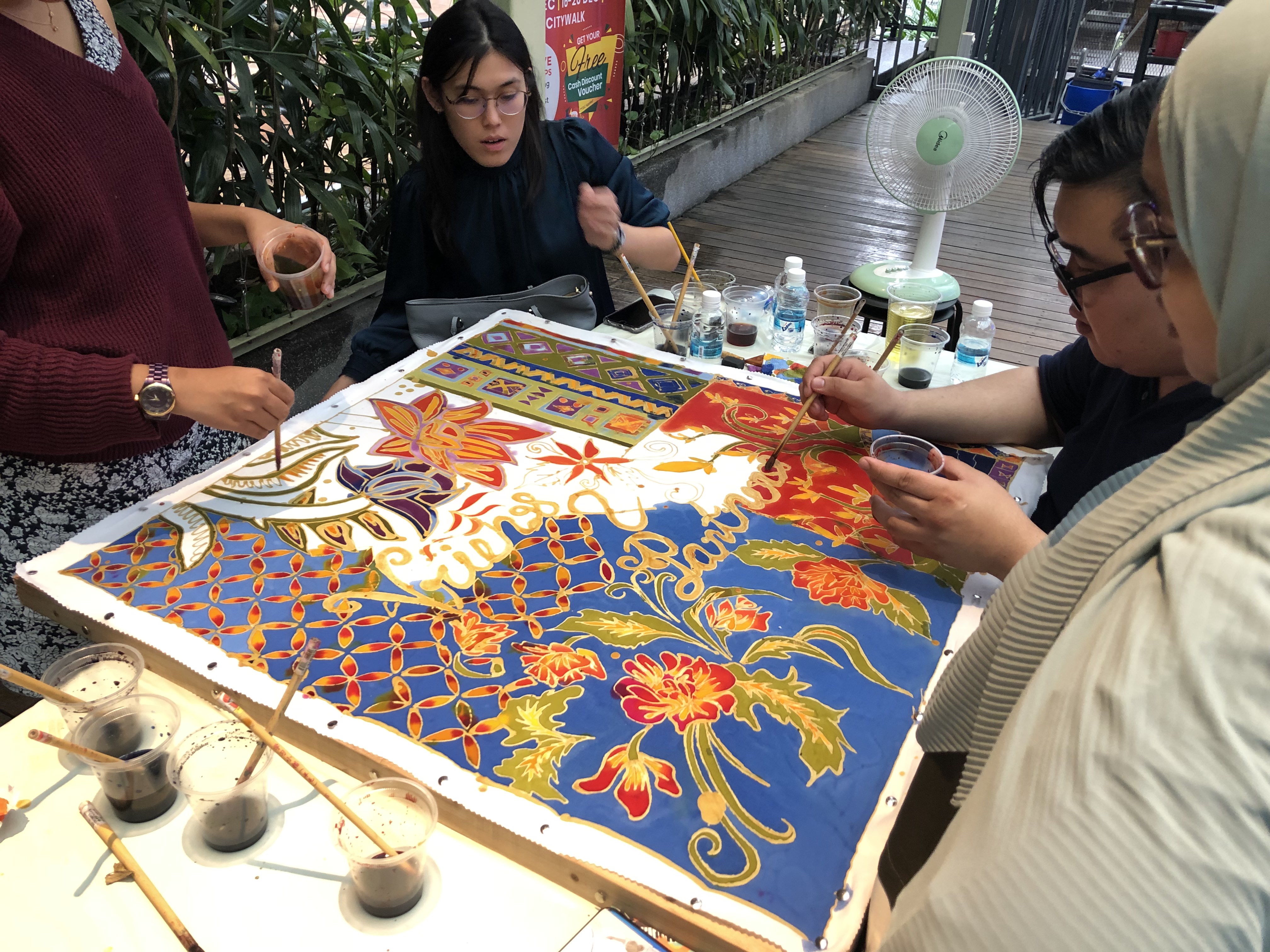 Batik is a technique of dying cloth that originated in Southeast Asia (think Asian-style tie die). You can take a Batik-making workshop in Kuala Lumpur where you can explore the Batik process while leaning to make your own patterns.
A great way to learn something new, and come away with a unique souvenir.
13. Explore Little India
If you are interested in Indian culture or enjoy a good curry, you may want to explore Little India. There were some streets we walked down that had shops and restaurants and smells that literally made us wonder if we had been transported out of Malaysia to the streets of Delhi.
14. Explore Kampung Baru
Make your way to the Kampung Baru neighborhood to explore a cultural and historical hub of KL that is unlike any other part of the city. You'll get to see some of the last remaining traditional houses in the city, juxtaposed next to modern skyscrapers, which is quite a cool sight.
And be sure to stop and try a few foods along the way. This is a great place to experience local flavors without other tourists (and tourist prices!).
15. Join a Food Tour
Apparently there is a food tour in KL. I didn't even know such a thing existed before writing this article. Just like any other tour, a food tour is inclusive of a guide and transportation.
You can check it out yourself on Off the Eaten Track website.
16. Join a Cooking Class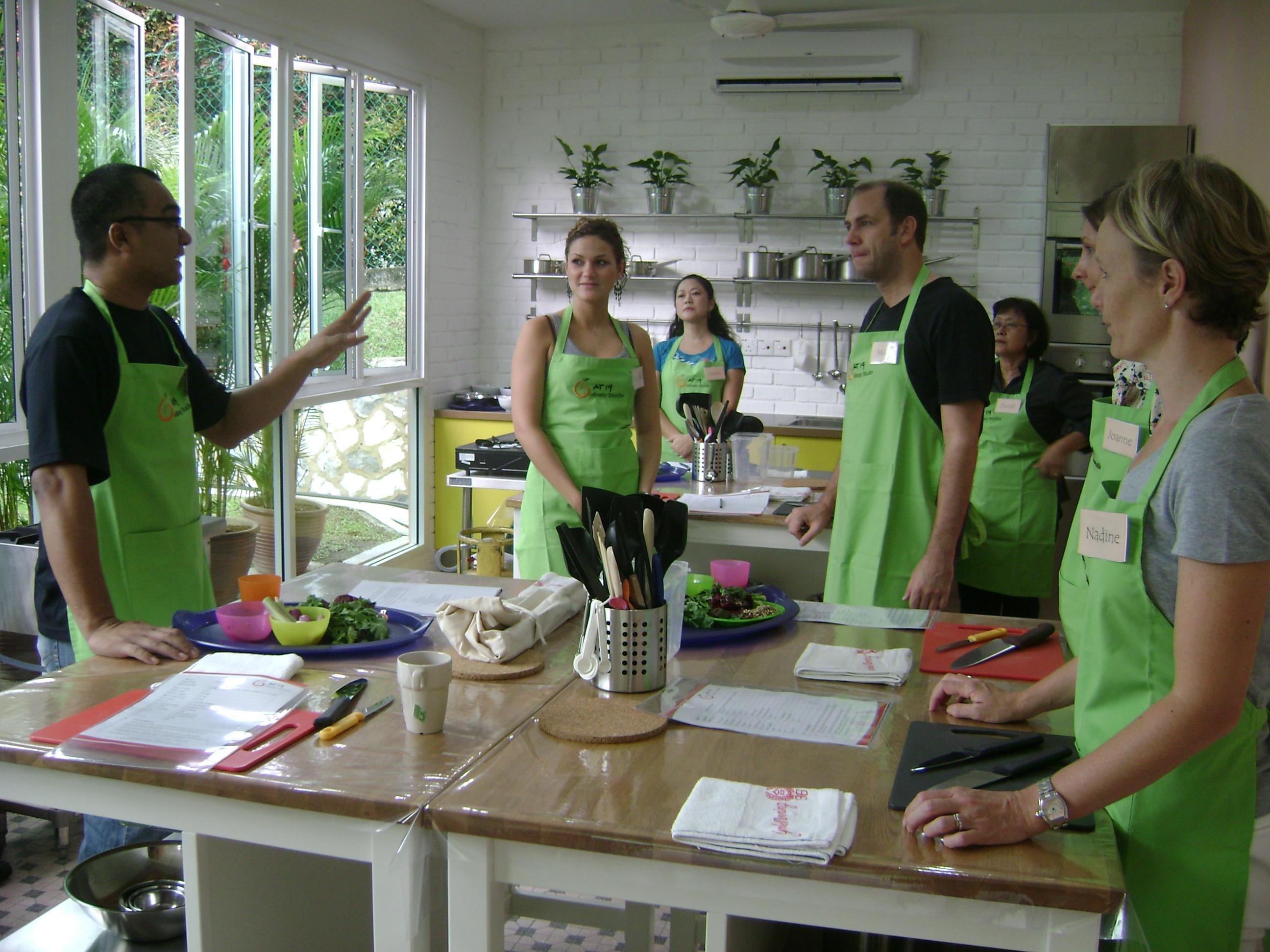 Having a boring MCO/CMCO so far? Why not pick up a new skill in cooking!
This Malaysian cooking class has a rotating menu that changes for each day of the week. That means you get to pick the flavors you are most interested in learning how to cook.
17. Visit Istana Negara
The Istana Negara is Malaysia's National Palace. Built in 1928, it used to be the residence of Yang di-Pertuan Agong (Malaysia's King).
The Istana Negara grounds is spread over 28 acres (a football field is about 1.32 acres) – with a beautiful garden, six-hole golf course, indoor badminton, tennis court, lake and swimming pool.
18. Take a Walk along The River of Life
The River of Life (TROL) made it to the "Top Ten Best Waterfront Districts" by the United Kingdom's Independent news portal.
Sitting on the bank of the Klang River, TROL is a regeneration project described as one of the most expensive urban river restoration projects ever made.
Today, TROL comprises modern fountains, riverside cafes, light shows and bicycle paths.
19. Stop by the Merdeka Square
Located directly opposite Sultan Abdul Samad Building, this historical site is the place where the Union Flag was lowered and Jalur Gemilang was raised for the very first time.
Since then, the Merdeka Square has been the official venue for the annual Merdeka Parade.
20. Pay a Visit to Kuala Lumpur Railway Station
Kuala Lumpur Railway Station is an almost Moorish-style building to the southeast of the National Mosque.
Located along Jalan Sultan Hishamuddin and previously known as Victory Avenue, the railway station used to be KL's main railway hub until the year 2001 when Kuala Lumpur Sentral took over its role.
21. Visit Zoo Negara
Located only 5km from KL city, Zoo Negara houses 476 species of mammals, birds, reptiles, fish, and amphibians. As you can probably tell by now, visiting Malaysia's National Zoo would be the perfect activity for all you animal lovers.
The zoo spans 110 acres of land. For perspective, that's about 83 football fields! 😱 If you are visiting, make sure to wear comfortable clothing and proper walking shoes.
22. Dine at Atmosphere 360
One of KL City's charms is its night view. Perched in the infamous KL Tower, Atmosphere 360 is a restaurant situated 282m above ground level. The magnificent view it offers is unlike any other.
Their culinary experts carefully prepare each dish to entice your taste buds. Oh, did I mention that this restaurant rotates to give you a 360° view of KL? How cool!
Atmosphere 360 opens daily for both lunch and dinner.
23. Discover the National Museum
A visit to a foreign country can't be complete without learning at least a little bit about its background. There's no better way to explore Malaysia's rich history and cultural diversity than to visit the National Museum.
The museum is home to 4 different galleries, namely:
Pre History Gallery, which lets visitors explore Earth's formation.
Malay Kingdoms Gallery, showcasing the formation of the Malay Kingdoms along with artifacts.
Colonial Era Gallery where visitors can learn about the foreign forces that colonised Malaya, Sabah, & Sarawak.
Malaysia Today Gallery, which highlights the nation's journey toward independence and beyond.
24. Shuttle In The Dark
Let your senses come to life. Experience Malaysia's favourite racquet sport like never before with Shuttle In The Dark, strategically located in the Petronas Twin Towers.
Do you think you can beat your friends at glow-in-the-dark badminton? Go try it for yourself!
25. Visit the National Art Gallery
For all you art lovers, the National Art Gallery is a must-visit while you're in KL. It exhibits various different artwork in many mediums by local artists.
The gallery also often has touring exhibits with varying themes. This is a great spot to view and appreciate art.
You can check out the current exhibitions here.
Recap of The Things to do in KL
Check out the Market at Chinatown
Visit Batu Caves
Take the Hop-On Hop-Off Bus
Visit KL Menara Tower
Buy Groceries at Wet Market Pudu
Visit Aquaria KLCC
Hike Bukit Tabur
Walk the hanging bridges of KL Forest Eco Park
Check out the Petronas Towers
Dine in the Dark
Visit Central Market
Take a Batik-Making Workshop
Explore Little India
Explore Kampung Baru
Join a Food Tour
Join a Cooking Class
Visit Istana Negara
Take a Walk along The River of Life
Stop by the Merdeka Square
Pay a Visit to Kuala Lumpur Railway Station
Visit Zoo Negara
Dine at Atmosphere 360
Discover the National Museum
Shuttle In The Dark
Visit the National Art Gallery
So pack your bags and let's go!